"RESIN PHOTO FRAME"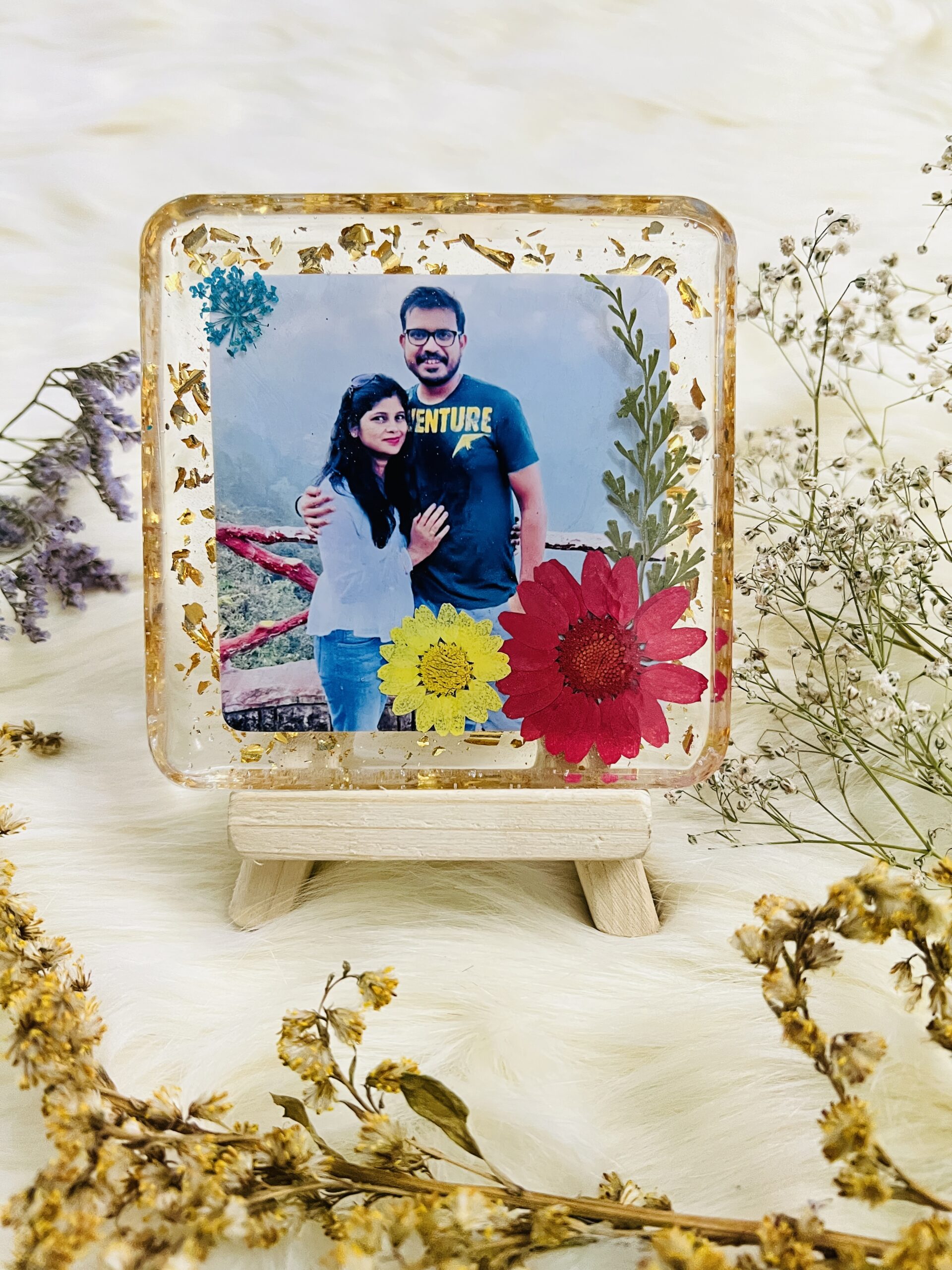 Gift your loved ones, a sneak into heart with our personalised Resin Photo Frame. It comes with a wooden stand.
"BABY RECORD FRAME"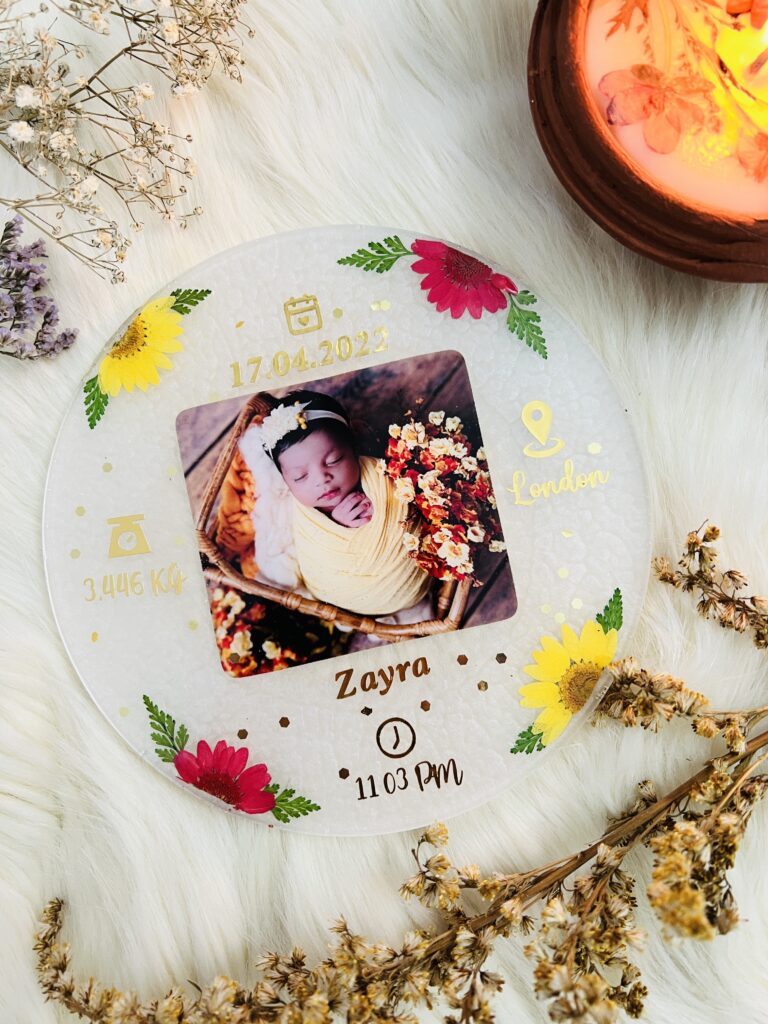 "CALENDAR PHOTO FRAME"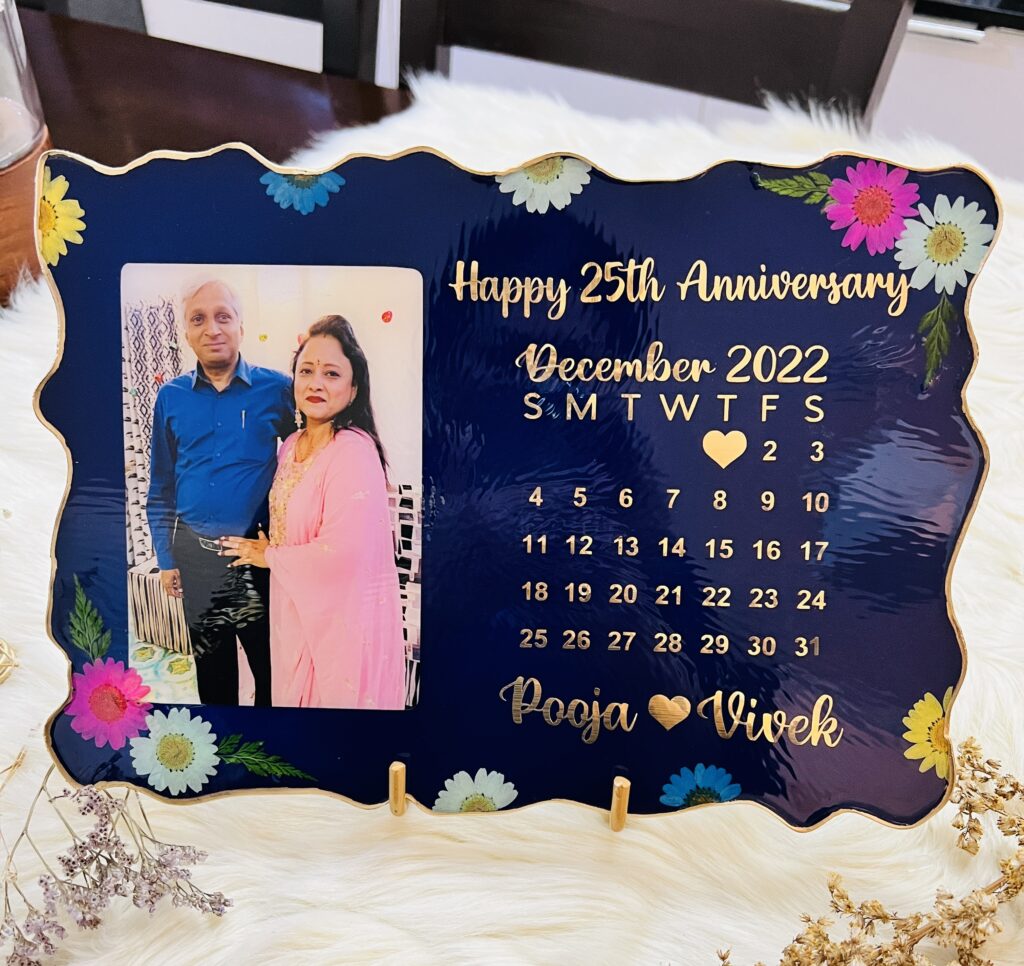 "RESIN LED LAMP"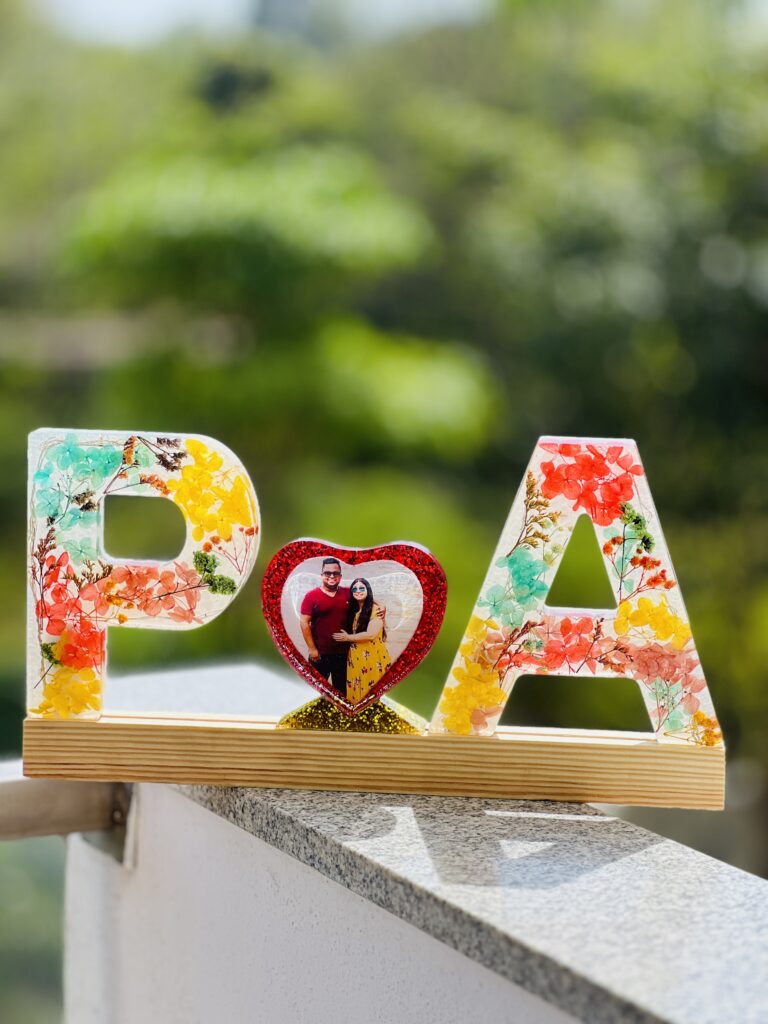 "NAMOKAR MANTRA FRAME"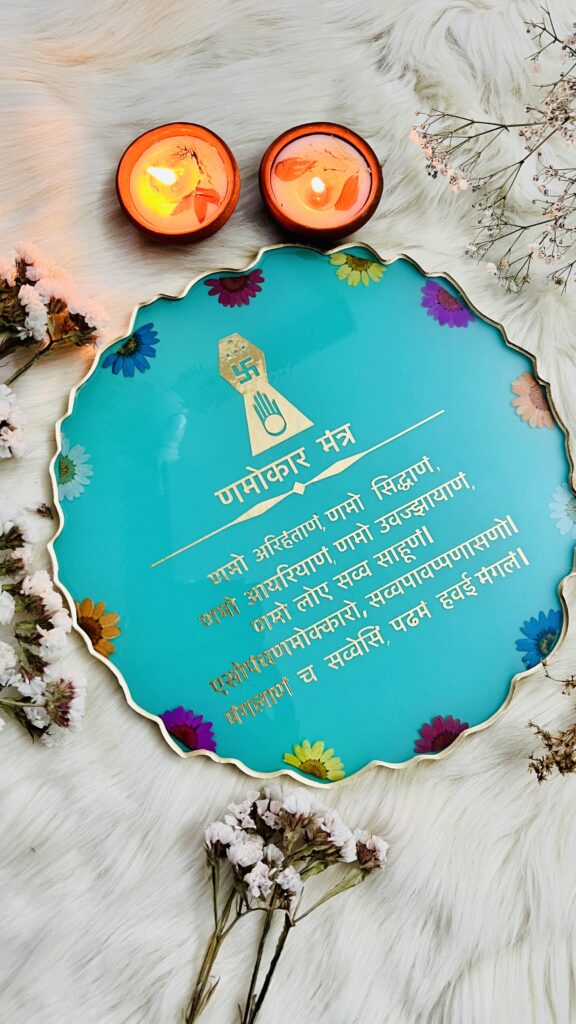 "VINTAGE BRASS FRAME"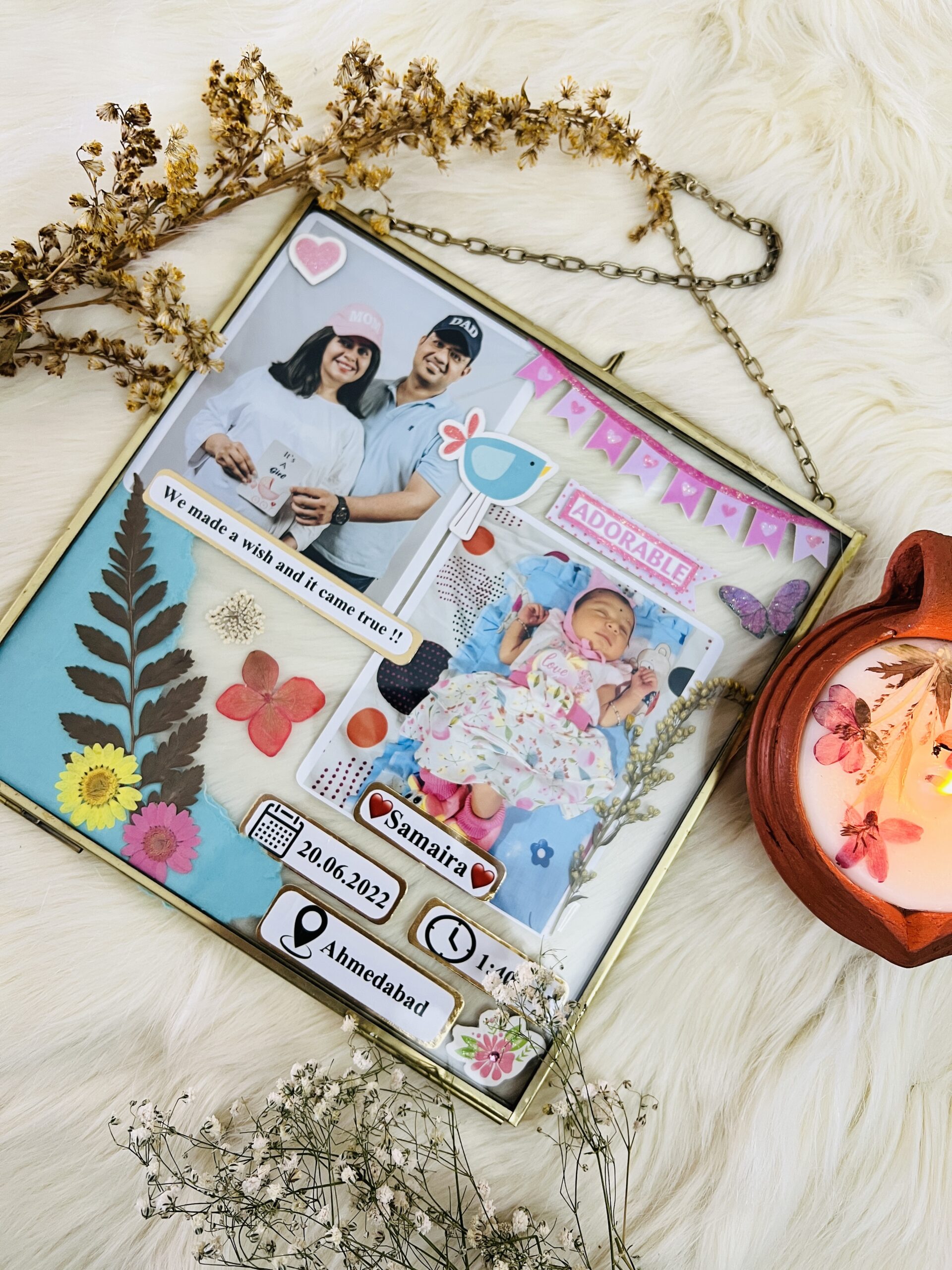 "PHOTO FRIDGE MAGNET"
Photo Magnet is personalised with your picture.
Stick your favourite Holiday, Memories or occasions to your Fridge or other Magnetic Surface.
"DECORATIVE GLASS PLATE"
Reverse Decoupage Glass Plate featuring customised pictures which will add a personal touch to your home decor.
"PERSONALISED GLASS BOTTLE LAMP"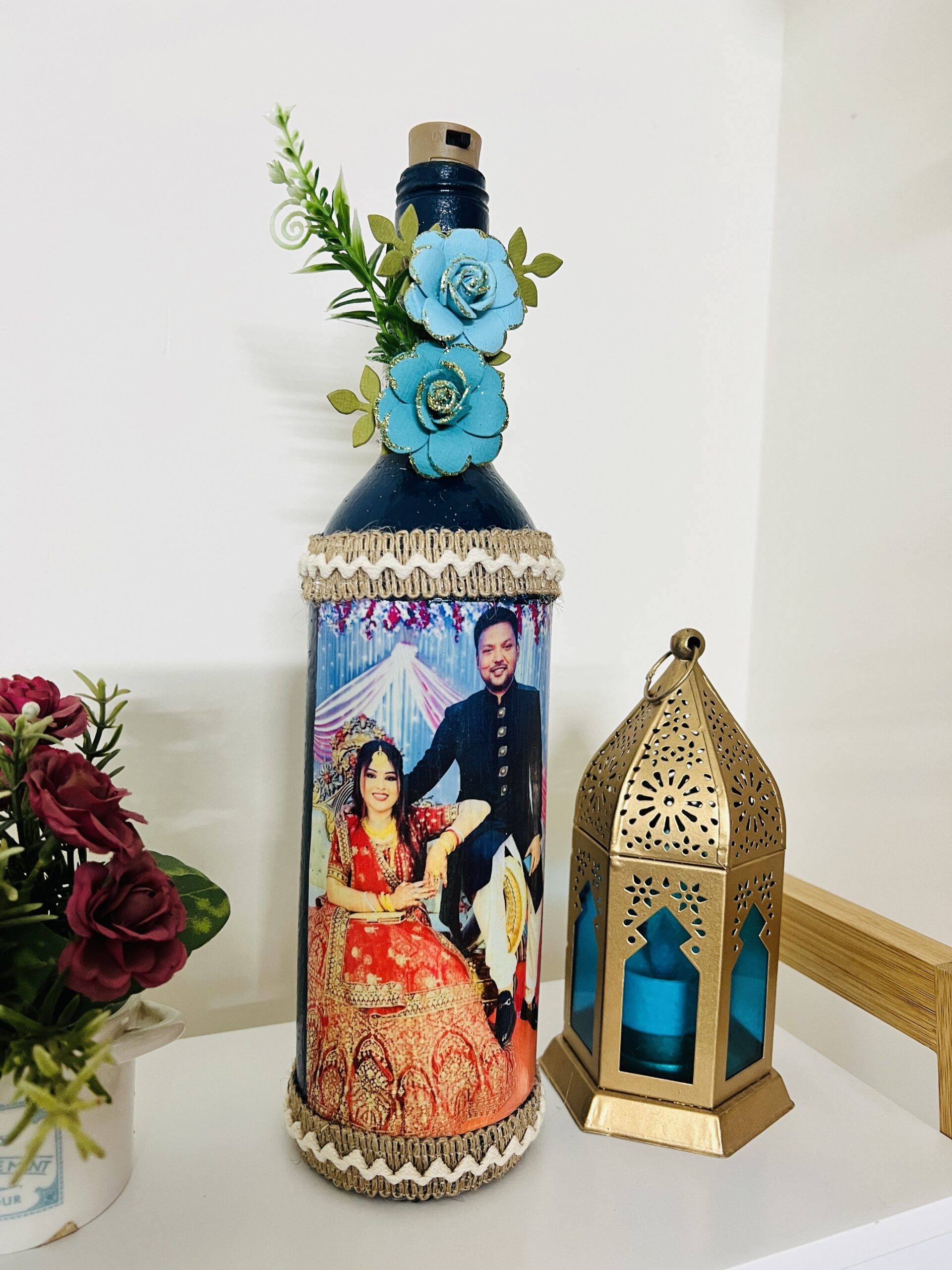 Make a difference in the pattern of gifting something unique to your Loved ones.Get this bottle lamp customised with with your photograph.
"DHAMAKA BOX"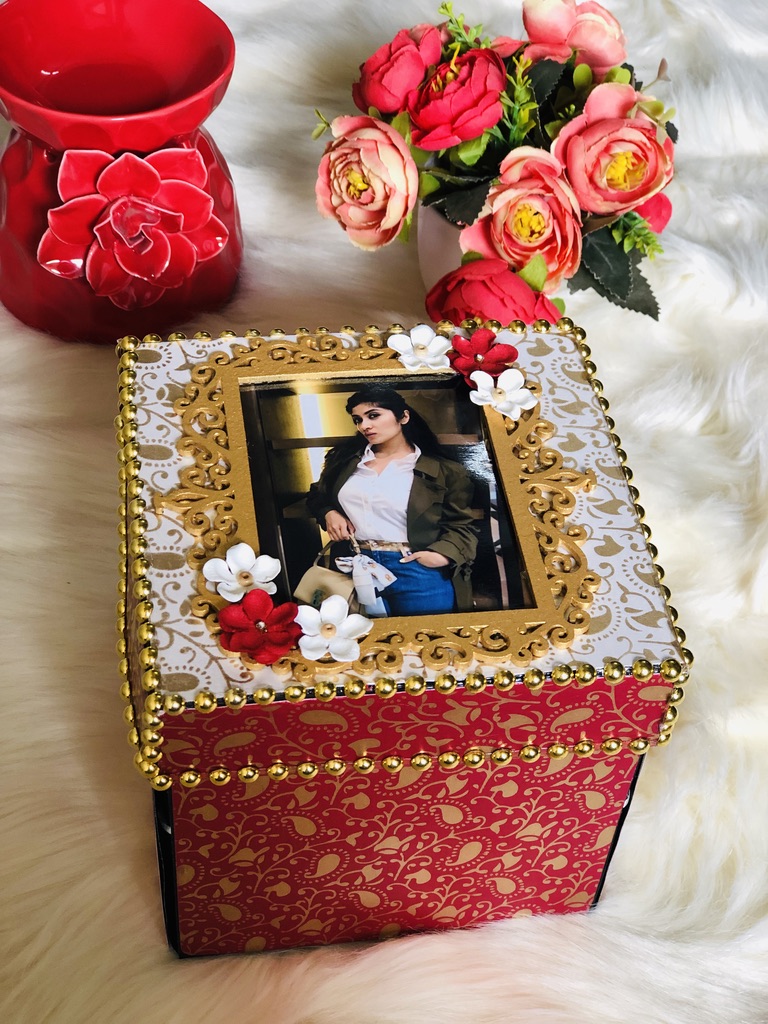 Dhamaka box as a Special Gift for your loved one, because every picture tells a story.
"DASTAAN-E-TASVEER"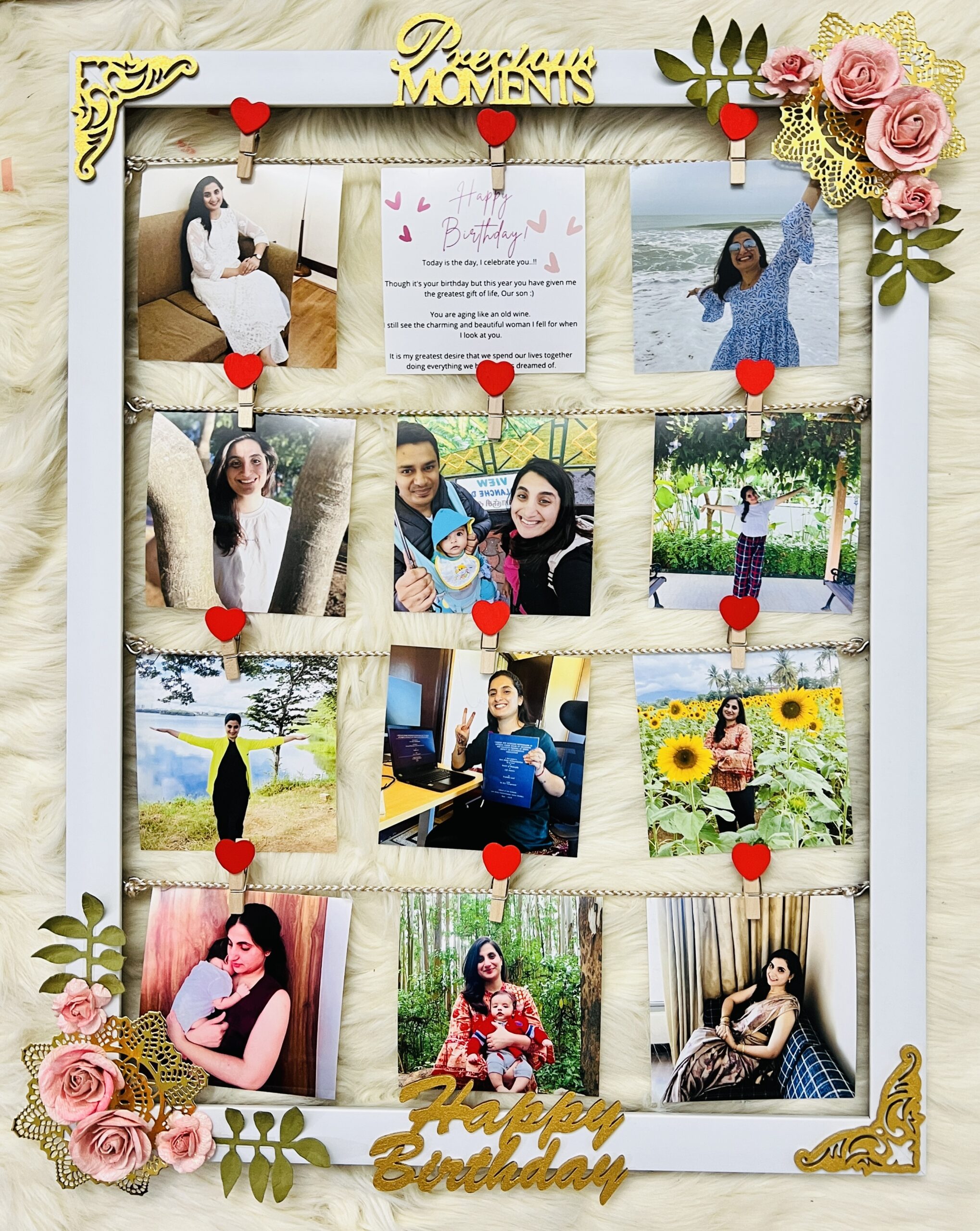 Every photo tells a story: share your stories in this unique contemporary collage, perfect for displaying your most treasured memories.